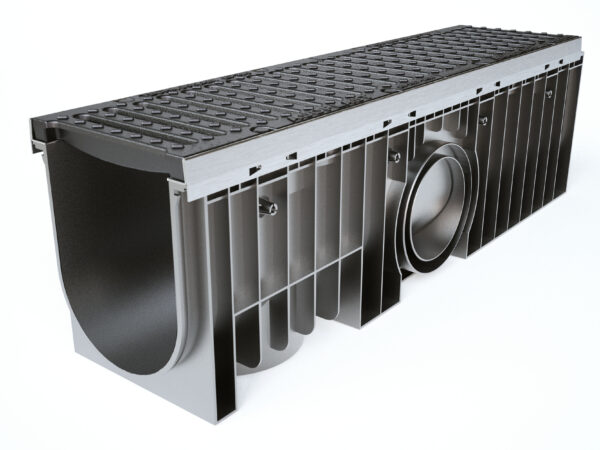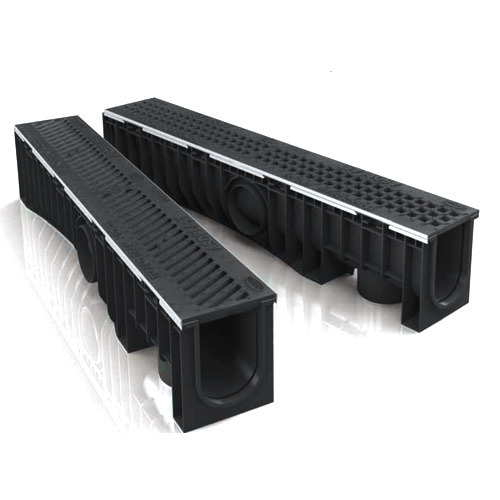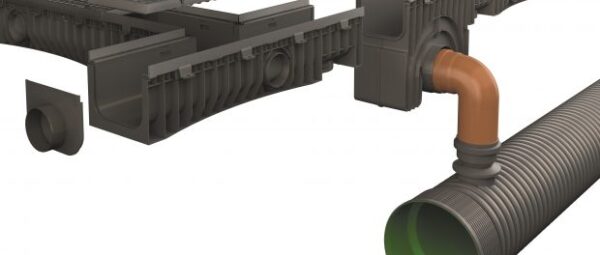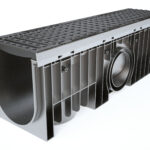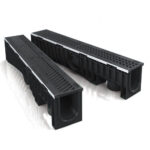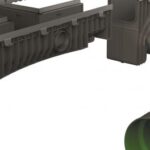 TECHNODRAIN® – durable HD-PE linear drainage
Description
Ask for a quote about this product
Description
Catalogue: Brochure Technodrain
TECHNODRAIN® – HD-PE linear drainage
Technodrain® is meant for surface water management – its versatility allows it to be used in all construction environments and as a lightweight and durable linear drainage system; thus it is easy to use for drainage surface design.
Technodrain® is made from high density polyethylene in accordance with the Standard EN 1433 and encompasses all load classes (A15–F900). It is also possible to add gratings made from ductile iron, galvanised steel or stainless steel.
Technodrain® system is available in 100 mm, 150 mm, 200 mm and 300 mm internal widths.
The advantages of lightweight channels: for example, the EXEL 200HV, made from polyethylene, has a hydraulic capacity of 42.61 l/s which is ideal for roads and car parks and weighs 26.1 kg with ductile iron grating – its size to weight ratio maximises savings in transport and installation cost.
Technologically advanced Technodrain® is resistant to temperature changes from -60 °C to +100 °C. It is also resistant to a wide range of acids, salts and hydrocarbons, therefore it can be used in challenging environments such as chemical plants, petrol stations and on surfaces where antifreeze salts are used.
Technodrain® drainage channels also have many other benefits. Its robust design ensures a long service life. Installation is made easy with tongue and groove joints that enable multiple channels to be connected to a ready-mounted grate. Its preformed lateral and vertical channel outlets also provide quick and easy connection to discharge pipes.
In addition, project design is supported by integrated Tee- and Cross-section joints that allow the drainage line to be adapted, enabling control over the accuracy and cost effectiveness of the whole system.
An important accessory is the Technodrain® sump unit. It can be installed as a terminal unit off the line or as a central element of two converging lines. The sump is equipped with an optional anti-odour siphon that can be easily removed for cleaning purposes and a grating to filter leaves and debris. Using a sump allows you to increase the out-flow diameter of all channels up to Ø200.
You can find the full range of Technodrain® products by opening the catalogue.
For Technodrain® products, we create quotes on a project basis. Please contact us for more information.
TECHNODRAIN® – durable HD-PE linear drainage